International Peace Institute seeks qualified applicants
Erstellt am 21.05.2018 von Andreas Hermann Landl
Dieser Artikel wurde 3076 mal gelesen und am 21.05.2018 zuletzt geändert.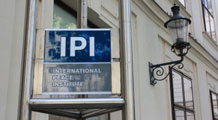 The International Peace Institute seeks qualified applicants for a three-month paid internship, renewable for a total of six months, to work 50% as part of IPI's Brian Urquhart Center for Peace Operations and 50% within IPI's Humanitarian Affairs program.Responsibilities
Support the implementation of IPI's protection of civilians project,
Conduct background research and contribute to drafting analytical reports on issues related to peace operations, and more specifically protection of civilians;
Conduct background research to support IPI's work on the delivery of healthcare in situations of armed conflict and emergency health response in humanitarian crises
Assist with the substantive and technical preparation of IPI meetings, conferences and seminars;
Participate in and contribute to interviews, meetings, seminars or workshops
Interact with a broad range of international and regional actors working on these topics at the global level: and
Perform various administrative tasks.
Qualifications
Graduate-level coursework in international affairs, political science, international law or a related field with a focus on peacekeeping or peacebuilding. A specific interest in protection of civilians, humanitarian issues and/or global health is desirable;
Outstanding research, analytical, and English writing skills;
Fluency in French is a plus;
Previous experience in an international organization, an NGO or a research center/think tank is desirable
Exceptional organizational skills and attention to detail;
Commitment to teamwork and the ability to handle multiple tasks.
<!–strong>
Karrierestufe
Berufseinsteiger
Branche
Beschäftigungsverhältnis
Vollzeit
Tätigkeitsbereiche
Posted in Frieden/Job, Friedensarbeit, Österreich, Wien